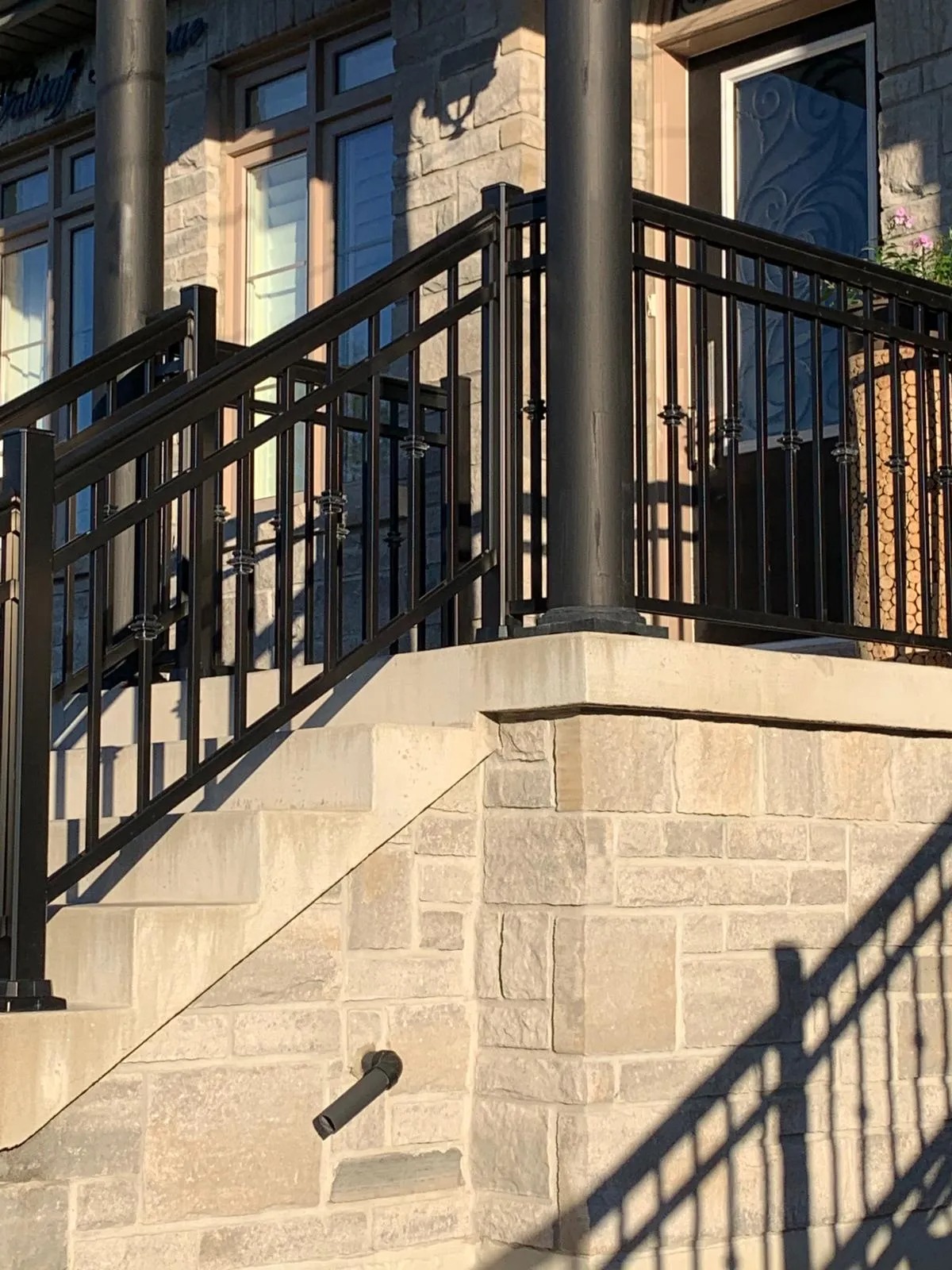 Aluminum Railings are a popular choice among homeowners and businesses. This is due to the price, durability, and diverse looks these barriers can achieve.
We have been in the business of aluminum railing installations for 20 years! That's right; we are your Toronto aluminum railings experts!
We Provide You The Best Quality Products & Unforgettable Customer Experience
Our goal for any custom aluminum railing installation is to ensure 100% customer satisfaction! And we achieve this by educating you about the quality, standards, and multiple design choices of your brand new aluminum railings!
Giving You The Best Experience
Through our attention to detail and dedication to installing only the best railing solutions, we've developed a strong reputation in the railing solutions industry and are eager to present you with our beautiful collection of aluminum railings. Therefore, we're happy to meet the needs you and your family, or your business, have for the design, colour and quality, of a professional custom aluminum railings job.
An aluminum railing instantly upgrades your home or business and comes with Next Level Railings guarantee of zero maintenance.
All Next Level Railings products are maintenance-free, your railings will never rust, and will never need to be painted! This is what makes aluminum railings such a popular choice for both homeowners and commercial properties.
As mentioned, our aluminum railings come in a wide selection. And at your consultation appointment, we will help you choose both the style and colour of the railings that work best for you. However, in many cases, clients already know the design or colour you desire. In that case, we will make sure your needs are met with professionalism, seamless installation, complete clean-up, and 100% customer satisfaction.
LET'S START YOUR NEW PROJECT!
Request a quote and have one of our sales representatives provide you with a FREE, no-obligation quote for aluminum deck railings Canada today.