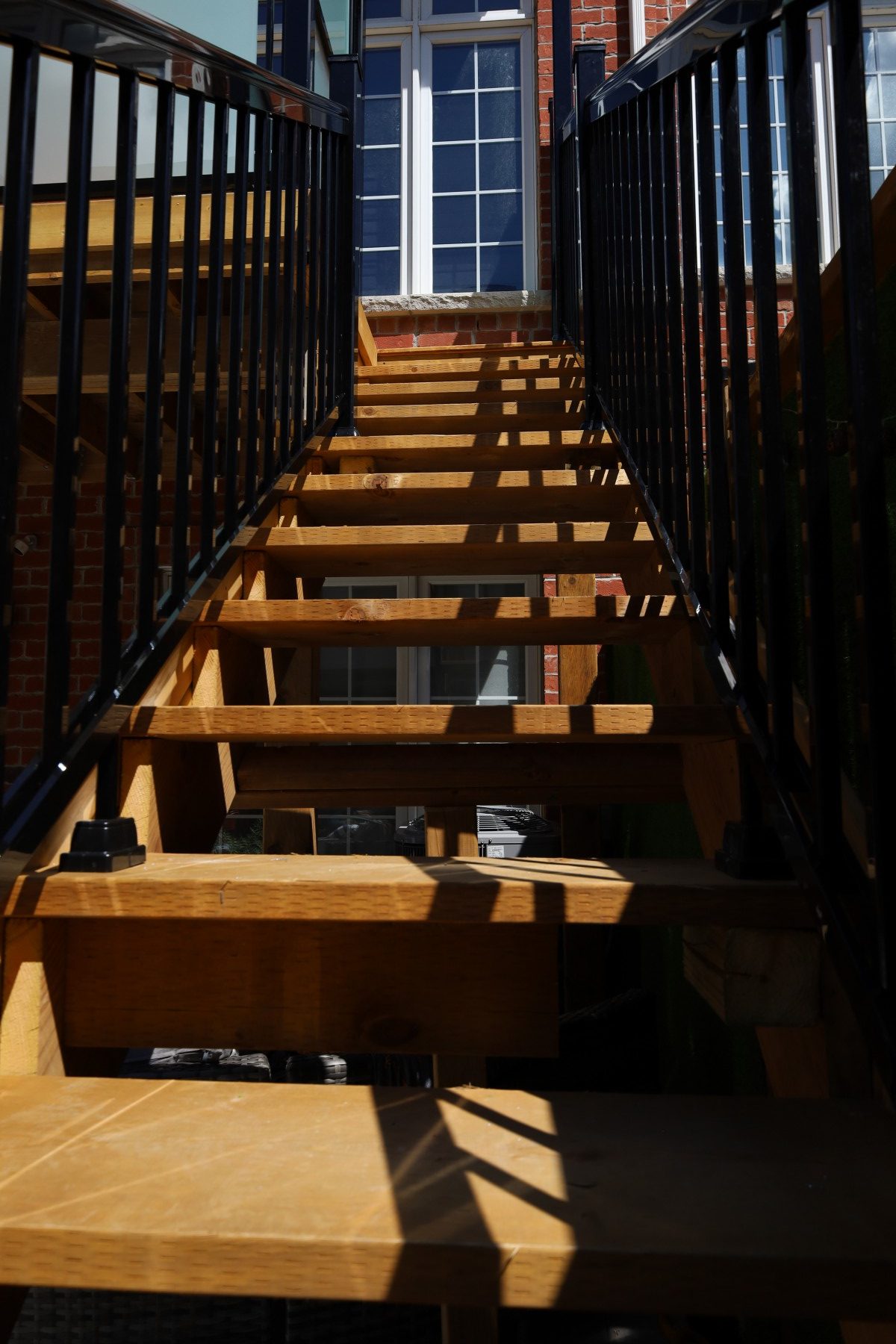 Can Stair Railings be both safe and beautiful? Next Level Railings thinks so! And we have been in the railings business for over 10 years, so we know a thing or two about stair railings!
We ensure safety and style go together and offer many modern upgrade options for this key feature of your home.
We Provide You The Best Quality Products & Unforgettable Customer Experience
Is it time to upgrade your stair railing? Don't wait for your stair railing to fail you. With years in the aluminum railings business, we have seen it all and often fix insecure and unsafe handrails.
Don't compromise on the safety of your stair railing. Not many home renovations can improve the safety and beauty of your home as cost-effectively and as quickly as a new aluminum or glass stair railing can.
we spend our time with each client, educating them about their options and ensuring they are 100% satisfied with their railing choice.
Safe railings can complement any style, taste and budget, which is different for every customer and their glass or aluminum stair railing needs. Safety is crucial and part of all railing installations. Next Level Railings also want to enable a personalized approach to your railing, whether that be aluminum railings or glass railings; meeting both your safety and style needs is essential to us!
Upgrade and ensure the safety of your home with a new stair railing! Call us to discuss your railing needs and for your free estimate. We are happy to serve you.
LET'S START YOUR NEW PROJECT!
Request a quote and have one of our sales representatives provide you with a FREE, no-obligation quote for aluminum deck railings Canada today.